On February 17, 2011, members of the Broadcast Professionals Of Colorado were fortunate to receive a tour of the KDVR-KWGN studios led by President and General Manager Peter Maroney and Chief Engineer Bill Harpe.
We visted the news sets of both Fox 31 and Channel 2, the control rooms from which both stations originate their live news telecasts and got a glimpse of the advanced technology that drives both stations. This is the largest broadcast news facility in Colorado, featuring a unique studio layout and extensive automated technologies. During the morning, two full crews operate simultaneously produce news and information programming for each station.
Following are some pictures of this impressive broadcast facility.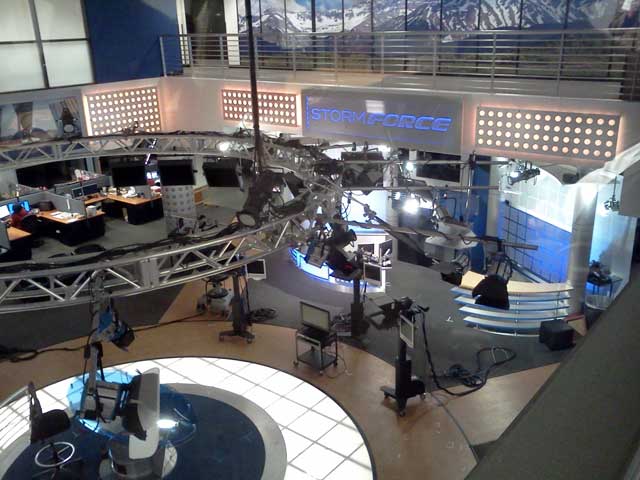 An overview of the Fox 31 news set, located in the middle of the newsroom which has a unique
open atrium observation area above each end of the set.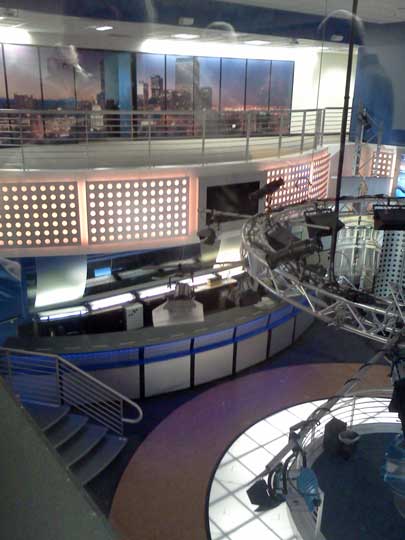 A reverse angle of of the Fox 31 set toward the assignment desk and control room.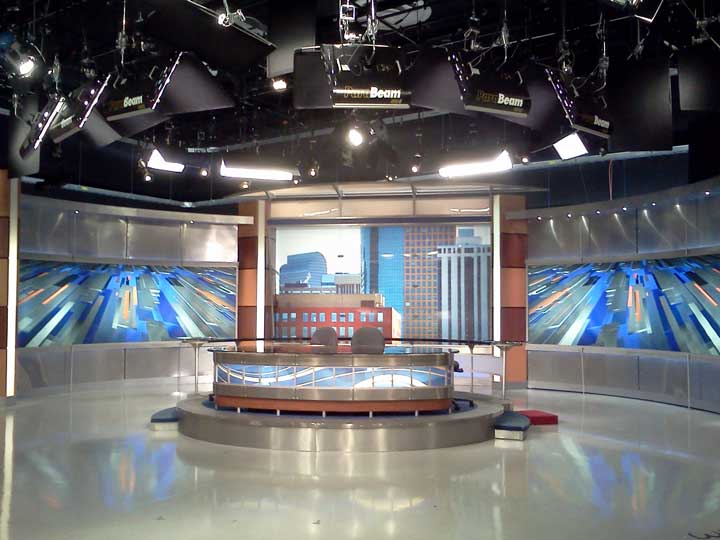 The KWGN news set, located in a more traditional room with several sets that serve various news and entertainment programs that are produced daily. There is even a set for live musical performances featured on Channel 2s shows.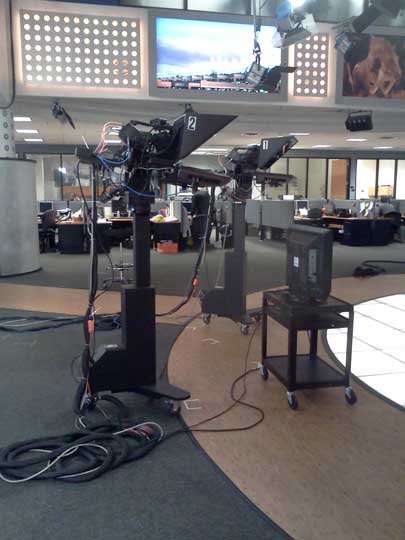 Studio cameras in the Fox 31 newsroom. Utilizing new, smaller cameras and support systems,
these cameras and teleprompters are controlled remotely during live telecasts.
BPC President Bill Struck with KDVR-KWGN General Manager Peter Maroney who gave us detailed insights into the design and operation of this advanced broadcast facility. We appreciate his time and support of BPC.